Enjoy the best Audio & Video experience througout your home
Simplify the entertainment experience and control everything with a single remote control at a highly competitive price.
Watch TV, Movies, play a video game or enjoy your music library. You decide. Integrates Apple TV, Roku, Amazon Fire, Netflix and more with Control4 to use it with a very simple remote control.
Design a spectacular Home Cinema comparable to any Commercial Cinema. Press the "Movie" button and the projection screen goes down, the projector turns on together with the movie player and the surround system is activated while the lights are dimmed.
Incorporate high resolution sound and video, a smart TV or projector with custom lighting to create the best experience. All electronic equipment can be hidden in a closet and controlled.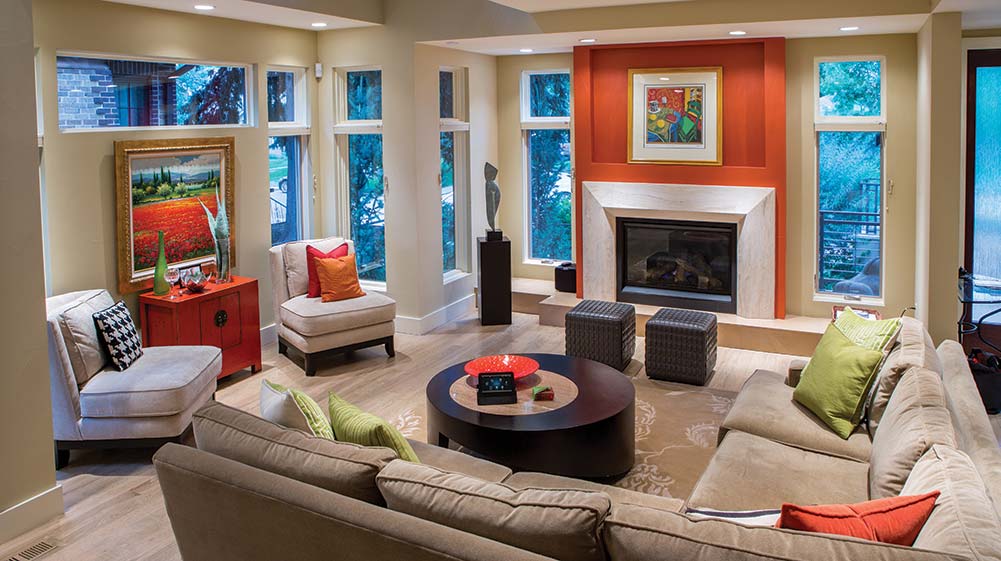 Fill the whole house with music or transfer it to a single room.
As part of its Control4 automation system, you can enjoy access to millions of songs and thousands of artists through popular streaming services - such as Pandora, Tidal, Spotify and others - without the need for additional devices. You can view the artist's cover, song information, on your mobile device, touch screen or television.
Deliver a better video and sound for an entertainment experience without equal in any area or room of the house.
Share your video library, video on demand services or satellite channels in any room or area without the need to have decoders or video sources in each of the zones. Consolidate all sources in one place creating an aesthetic and clean installation in each of the areas or rooms of the house.